About the Company
Vnk Supply & Services
VNK SUPPLY & SERVICES is a leading distributor of scientific bench-top equipment, consumables, custom services, chemical and biological reagents for life science/biotech/pharmaceutical research in Malaysia.
VNK SUPPLY & SERVICES was established in December 2013 have been operated 7 years in this chemical industry with the highly educated professional team members.
We provide Chemicals Reagents & Fine Chemicals to different industry based clients, for instance: electronic manufactures, hospital, universities, testing labs, food, pharmaceuticals,etc.
To ensure the timely deliver of the products, we have our own logistic to distribute the order to every states.
The VNK SUPPLY & SERVICES company's main vision is to expand business branch. Besides, the company wants to further enhance the reputation of achievement in providing services and supply to more secure and quality customers.
VNK SUPPLY & SERVICES will continue to strive for a better job and be more efficient and profitable to the company.
We want to be a major supplier of Sciences-related products for research & industrial applications in Malaysia and beyond.
To achieve this, we seek to be a Company that embraces as fair and as just as possible staffs' satisfaction; within our maximum capability, capacity and knowledge, in order to meet every customer's needs and satisfaction.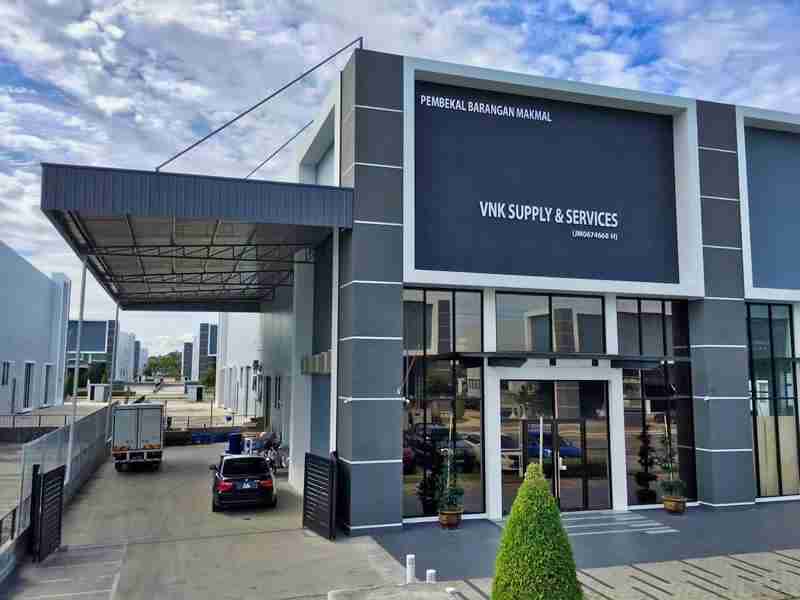 " … We seek to be a Company that embraces as fair and as just as possible staffs' satisfaction; within our maximum capability, capacity and knowledge, in order to meet every customer's needs and satisfaction … " – VNK SUPPLY & SERVICES
Our office
Vnk Supply & Services
Our Partners
Some of companies we've worked with